If FEMA had the bicycles, would it fund Hustler's manlet bib?

01-24-2019, 10:51 PM
Supporting Vendor

Join Date: May 2005
Posts: 5,949
Total Cats: 1,672

---
New bike

02-03-2019, 08:00 PM
Tour de Franzia

Join Date: Jun 2006
Location: Republic of Dallas
Posts: 29,088
Total Cats: 367

---
Originally Posted by
emilio700
Cyclocross dismounts are just practice. Normal two-sided XC pedals and MTB shoes.

A few details

- Learn to swing leg over, click out and land on the run without swerving. At first you over slow and swerve. Then gradually, you do it at full speed and don't swerve.
- Jump just high enough to land on the saddle. No higher or the bike bounces
- After obstacle, you accelerate hard for a few strides then remount. You don't remount while stationary.
- Downshift to gear you will need after obstacle. This, along with those few strides of acceleration make for max acceleration after obstacle.
- Dismount with left pedal down. This leave right pedal at top of stroke, This matters for remount.
- Spot pedal while in jumping onto seat. I land with my right foot on pedal at same time as I touch seat. So some of my stored kinetic energy drives pedal down.
- Standard technique is to cross right leg behind left leg when dismounting. This means no running for a moment while you bring the right leg around to continue running
- Advanced technique is to swing right leg between left leg and bike so first contact with ground is already running. More difficult and risky than standard technique but much faster.
I do this when the ground is smooth and speeds are high.
I'd like to add that I spent the first year or two wildly kicking my left foot out with toe pointed, like ballet dork, so that I could hit the ground with my right foot first...but it kept me from falling.
I also started doing step-through back in 2017 because it's way, way fast and I like that it leaves the drive-side crank at 2-o'clock. You're taking chances though so give lots of respect to the dismount. I "scoprioned" a few times that year and once this year cut/gouges by right ankle pretty badly.
As you learn, make sure to complete the dismount at least one body-length short of the barriers to keep dental health in tact.
I like a slick saddle material so that I can more easily slide by hinder over when remounting, easier on the bibs too. I will add some cham-cream to that part of my leg if needed. It works quite well.
Remember that pros practice these 25x per day starting in the summer, I did this year and it shows.
Sometimes you have to go hard if you're remounting up a hill and in a race, after your first podium (didn't make it):

02-17-2019, 07:08 PM
mkturbo.com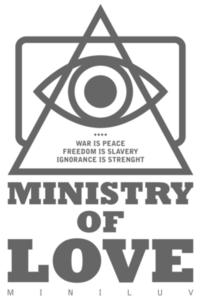 Join Date: May 2006
Location: Charleston SC
Posts: 14,295
Total Cats: 1,293

---
My wife is looking for a bike to ride around town and to get groceries with. Nothing further then 5 to 10 miles. Mostly likely within a mile or two of the house. We stopped by a LBS yesterday and they reccomended a
Specialized Alibi C Step-Through
. The solid tires impressed the wife as she does not want to deal with flats. $500 and comes with 1 year of unlimited tune ups. Would it be a decent bike or should we check out some other LBS's and see what they have. $400-$600 is probably the price range we want to be in.

02-17-2019, 07:36 PM
Supporting Vendor

Join Date: May 2005
Posts: 5,949
Total Cats: 1,672

---
Looks perfect. Research baskets and or racks to carry stuff. Most good city bikes have mounting lugs everywhere. Lug mounted stuff is far more secure than some of the generic stuffs that just clamps to the bars or frame.

Also

1. Front and rear DRL's. DO NOT let her ride without front and rear lights even in and especially in the day time.
2. Hi-vis vest ain't stylish but then neither is a neck brace.
3. Teach here how to use the gears. Nothing more excruciating than watching a newb cyclist walking up the tiniest of inclines because they have no idea how or when to shift gears.
Thread
Thread Starter
Forum
Replies
Last Post
Current Events, News, Politics
Miata parts for sale/trade