cylinders 2 and 4 running rich :confused:

07-23-2008, 01:57 PM

---
Moving the injectors certainly would be a good quick check, so I'd try that first and see what happens.

07-23-2008, 02:21 PM
Supporting Vendor

Join Date: Jun 2006
Location: Duluth, GA 30097
Posts: 798
Total Cats: 0

---
Originally Posted by
kotomile
Well, I thought I had this licked, silly me.

Pulled the plugs just now after running for a few days on the COPs, and the same symptoms are on the plugs, except now 2&4 look about right and 1&3 have a white looking ground strap. So same problem, but now leaner! It's not running rough like a boxer as it was before, or spewing black smoke from the tailpipe, but this is just as scary, or scarier since it's leaner. Hopefully I can get these pics up...

Could the injectors being grounded constantly like they were before have damaged them in some way? That's really all I can think of, if they were still stuck open I would certainly have the same boxer idle and black smoke (and constant >11:1 AFRs) as I had before. Should I try moving the injectors around and see if the problem follows them?
To answer the above question... You certainly can damage injectors by locking them open (grounding them out) constantly and overheating them. That's not to say that's definitely what's happening but it stands to reason as a possibility. Swapping them up as Matt mention could help to determine if this is the case, or (what would be safer) sending them off to be serviced would check their flow rates and make a sure determination if it's the injectors. Downtime sucks, but not as bad as a popped motor...
If you do send them off, you might mention that they were the victim of a wiring problem and a couple of them were grounded out for a bit. They might run some additional tests....

07-23-2008, 02:29 PM
Elite Member

Join Date: Aug 2006
Location: San Diego, CA
Posts: 3,044
Total Cats: 10

---
Unlikely, but you COULD measure the resistance across the injectors - also you could have damaged the drivers on the board. Or maybe your wires just got hot, shorted.

Keep us posted!

12-29-2008, 08:27 PM
Elite Member
Join Date: Jul 2006
Location: Central California
Posts: 2,510
Total Cats: 0

---
hey did this ever get resolved? I am having the exact same problem right now. Car is a basically stock 97 and i am using the Braineack parallel install harness on an MS1v3. What is strange is that when I initially hooked it all up, it ran great with no tuning on the mspnp fuel+spark settings. Pretty much ran 13afr at idle and 14 - 15afrs cruising around the block. After that, I hooked up the WBo2 wire and fastened the case to the car, Then when i try to restart ... runs "like a busted subaru" and then I pulled the plugs and cyl 1 and 3 are black and 2 and 4 are white.

12-29-2008, 08:58 PM
Elite Member
Join Date: Jul 2006
Location: Central California
Posts: 2,510
Total Cats: 0

---
haha! Scott, learn how to solder (just kidding, your doing just fine)! I almost loled when i took a look at the wiring harness, one of the fuel injector wires had come undone, and therefore there was no fuel in two cylinders. Hooked it back up and I am back in business. Now I have an LC1 that actually works, and I am officially running megasquirt (again). Still need to work on the sensor bias settings though, AITs are reading about 30* lower than they should be. Oh well now it runs.

12-30-2008, 01:07 AM
Elite Member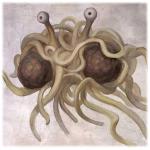 Join Date: Oct 2006
Location: Monterey, CA
Posts: 7,538
Total Cats: 40

---
Thread
Thread Starter
Forum
Replies
Last Post